For over a decade, European designers have been using a refined version of the Gantries found in Commercial Kitchens, Cafes and Bars as a way to introduce practical storage shelf over workbenches, the opportunity to incorporate venting, and a place to display glassware, ceramics, plants, and other treasures. With the Gantries offering practical space-saving solutions, they're also heralded by interior designers globally because of their industrial-chic aesthetic and ability to enlarge a room by drawing one's attention above eye-line. 
Many Gantries and Gantry Hoods by leading Italian designers and manufacturers were presented at Eurocucina, a biennial exhibition in Milan. Launched in 1974, Eurocucina has become the world's leading exhibition for kitchen and design excellence, showcasing over 117 companies and a vast array of top-quality products and goods.
At Eurocucina, we're seeing more trends emerging where consumers and commercial designers are wanting their gantries to be executed with a multi-faceted approach, including ways to individualised the looks using lighting, place of interior décor items, variable shelf options and inclusions of the gantries into streamlined range hoods.
This surge of evolution is a trend that's still so new just shows how creative and adaptable gantries are for modern kitchens. Our favourite use of gantries that we've seen produced from Eurocucina, are kitchens near windows or lovely views installing gantries as a way for the viewer to still enjoy the outside light and surroundings. Unlike cabinetry, that restricts views and demands wall space, gantries are open and transparent, even when full of utensils, bowls or décor. This allows for people, especially those who might be situated in apartment buildings where light is advantageous, to have the best of both worlds in the battle of light and storage. 
At Casa Cielo Designs, we know the importance of design coupled with functionality, alongside affordability firmly in mind. Our Gantries are adaptable and can be configured to suit almost any space. If you're looking into purchasing a Gantry for your kitchen, we recommend browsing our most popular options, like our 1.8m wide GI-2 Gantry, or our GTI 1 Gantry, with two shelves and plenty of storage depth. All of our Gantry selection can be viewed here, and feel free to contact us directly on our email at [email protected]
We've personally selected some of our favourite examples of gantries that were showcased at Eurocucina to provide examples of high-standard gantry use and the modern, sleek kitchens that they accompany.  
ERNESTOMEDA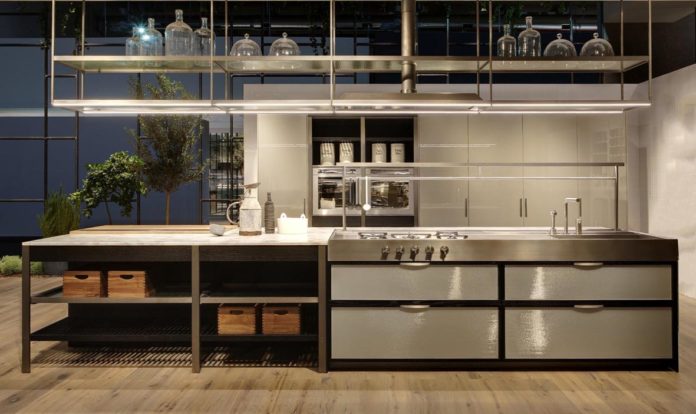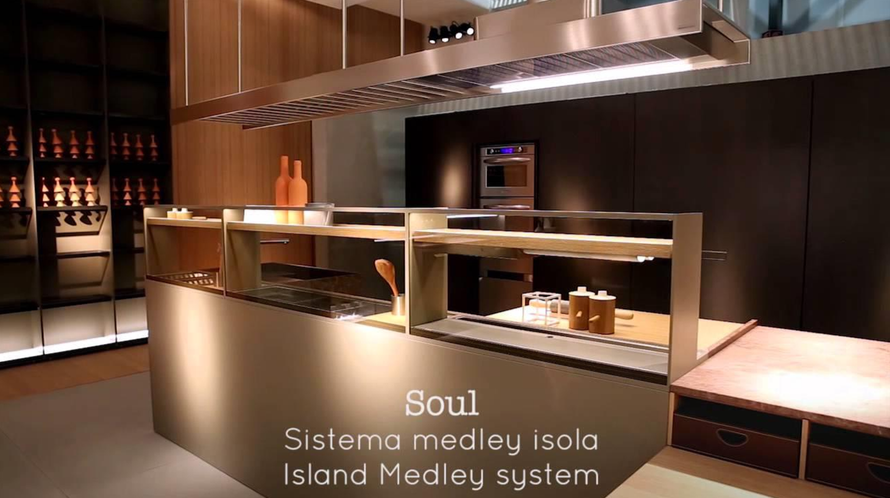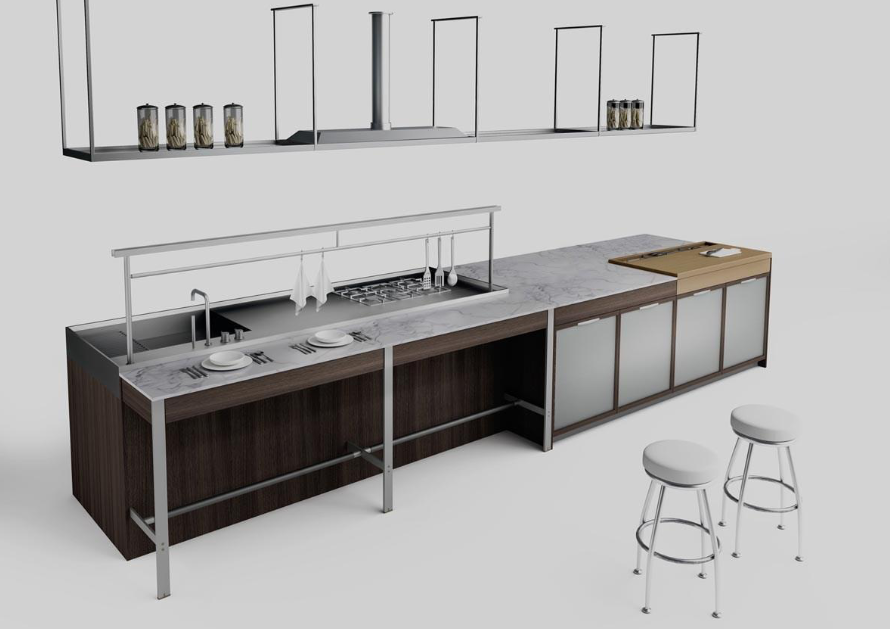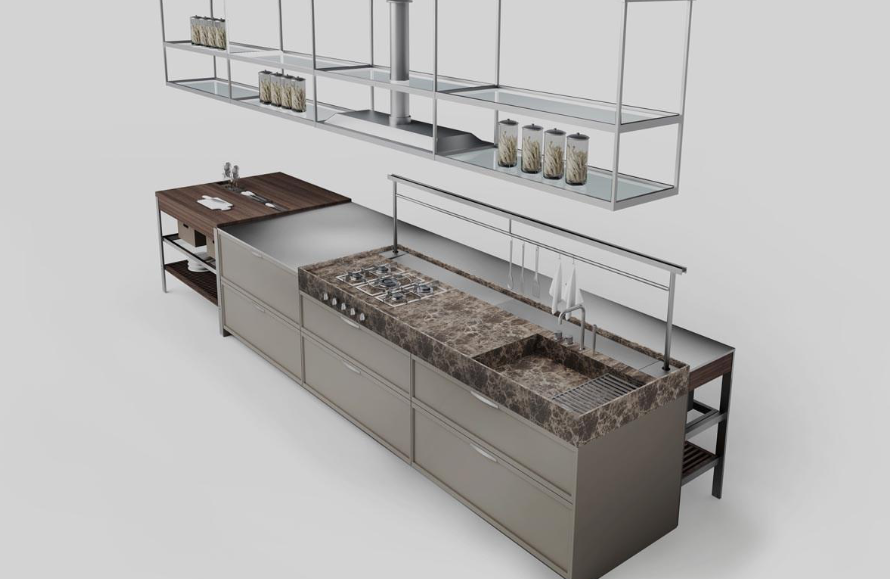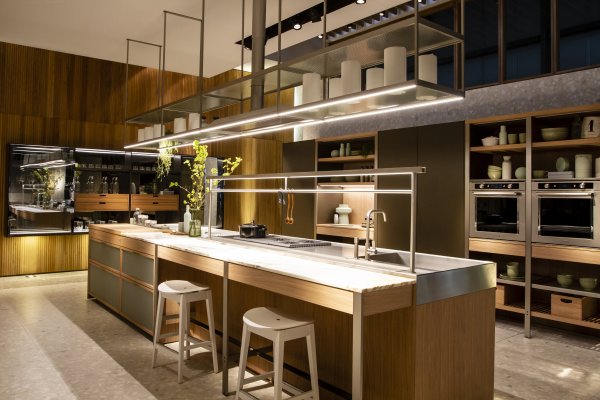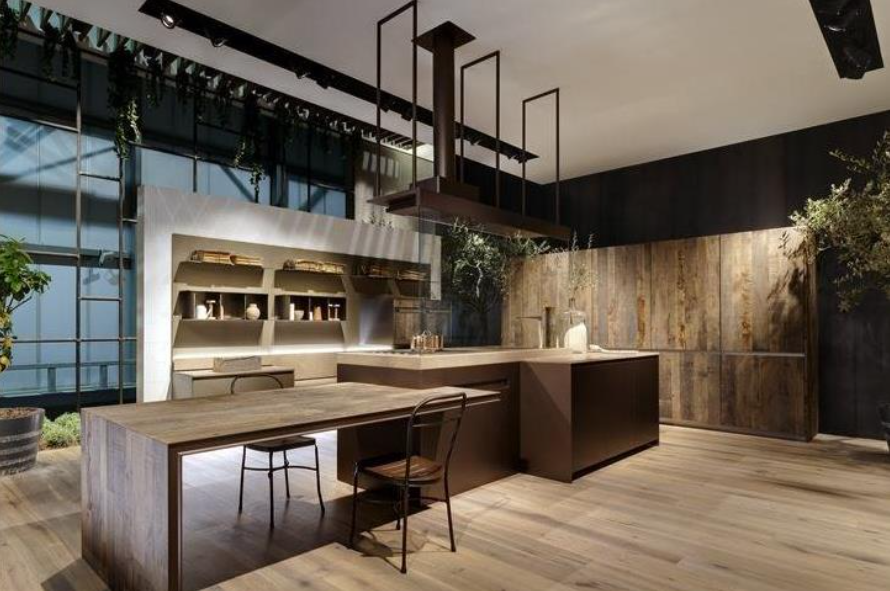 SNAIDERO – VISION BY PININFARINA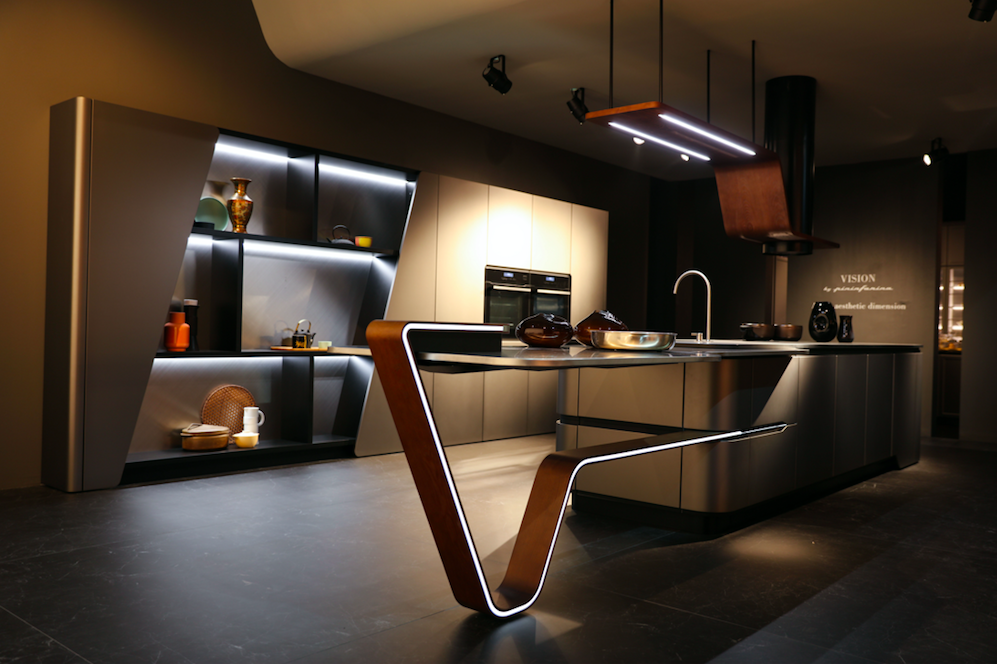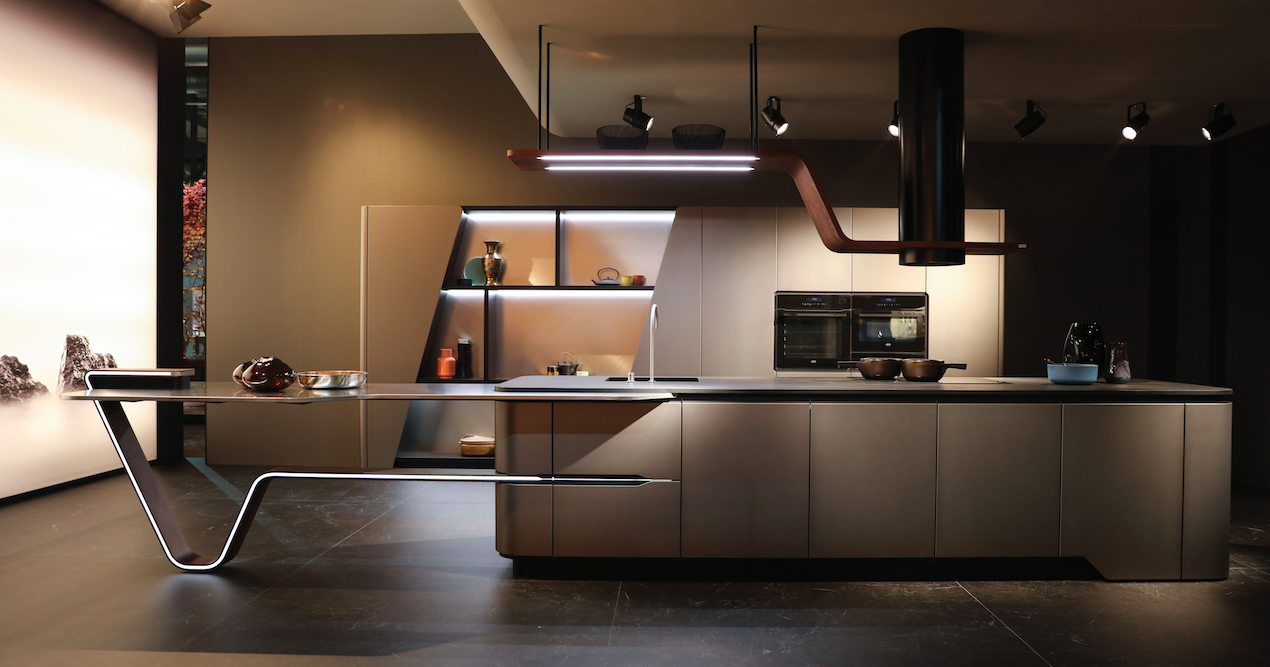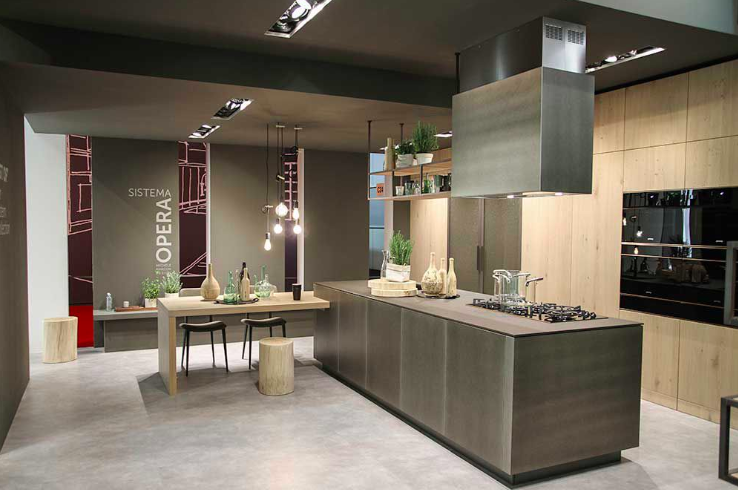 ARCLINEA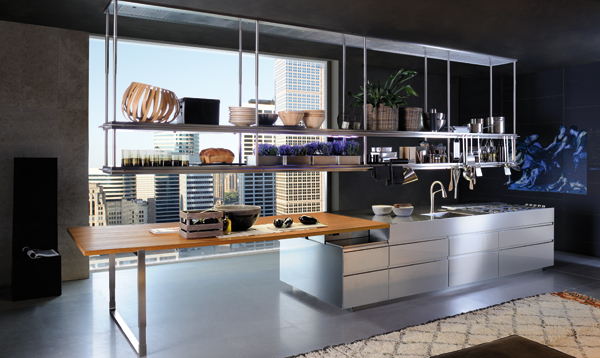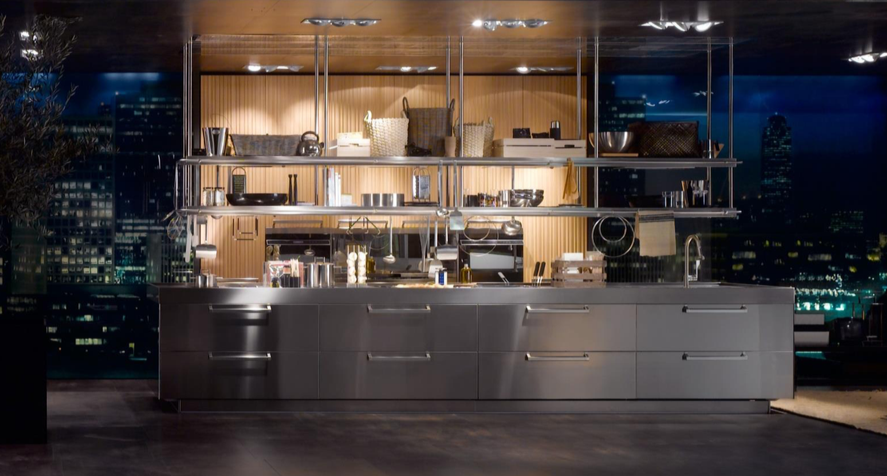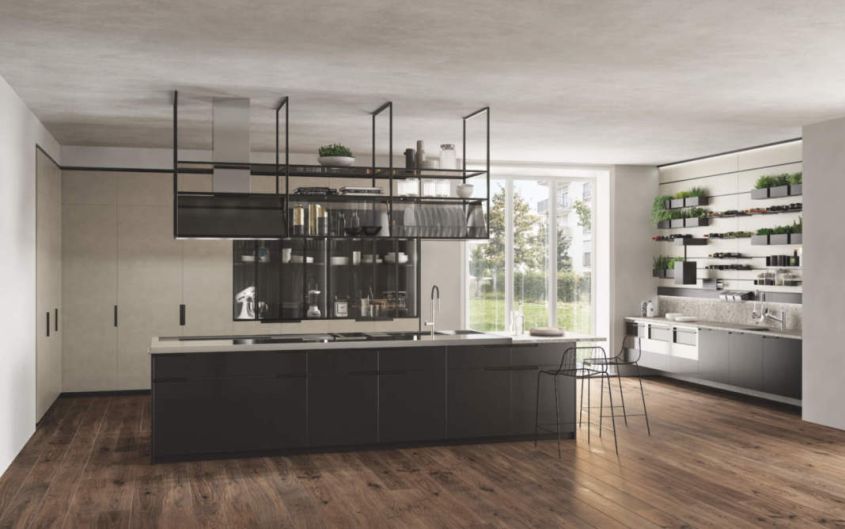 DADA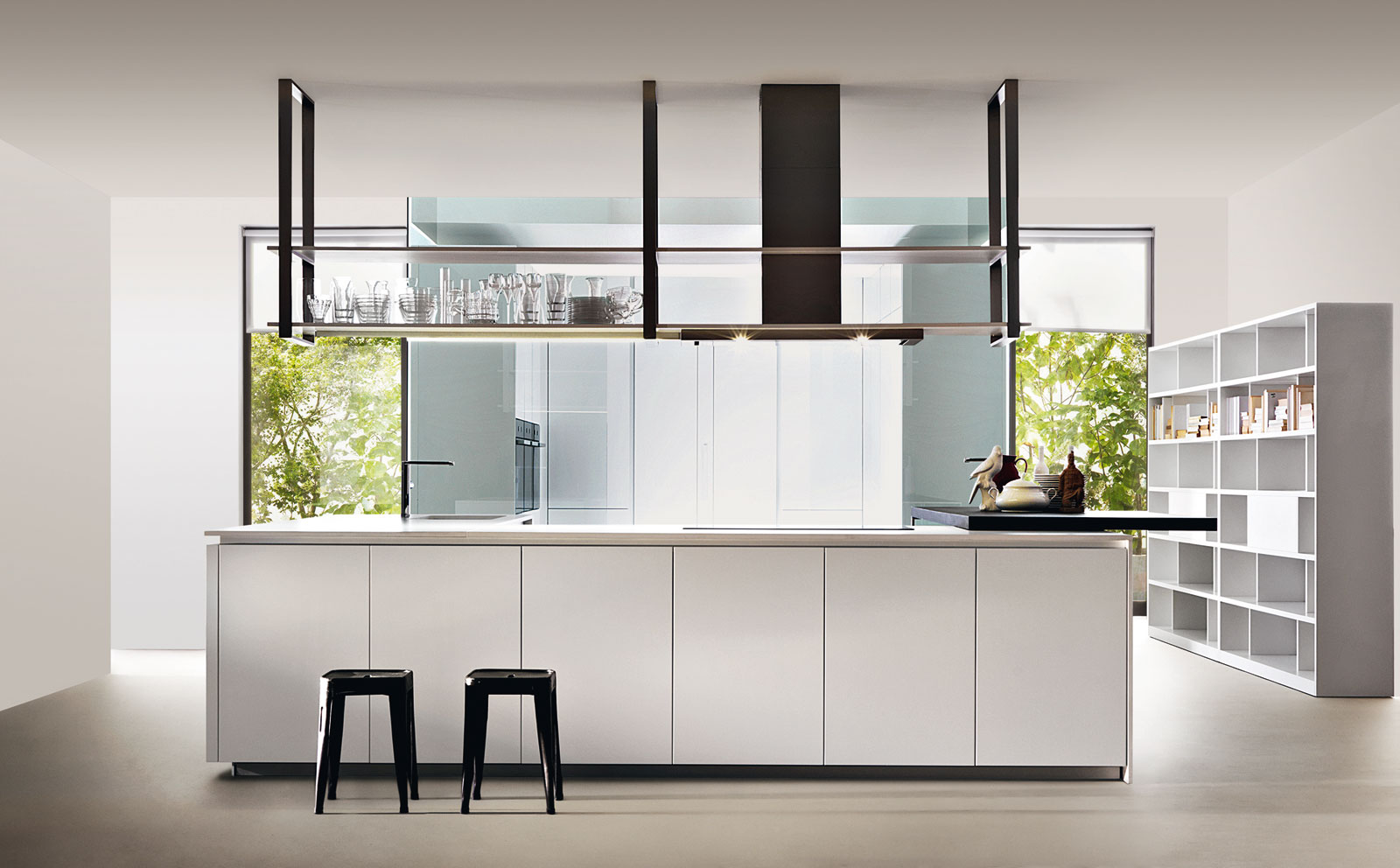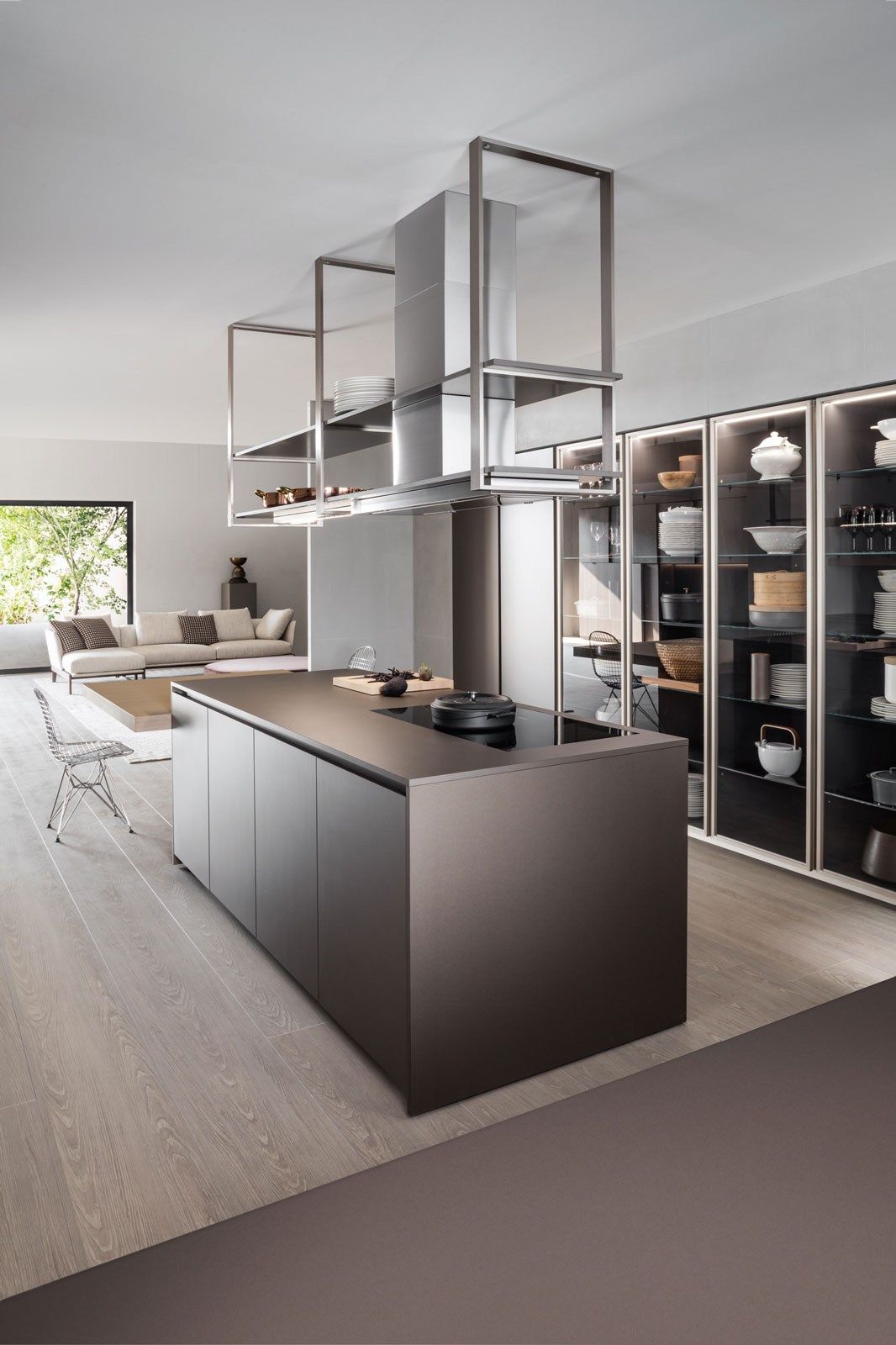 BOFFI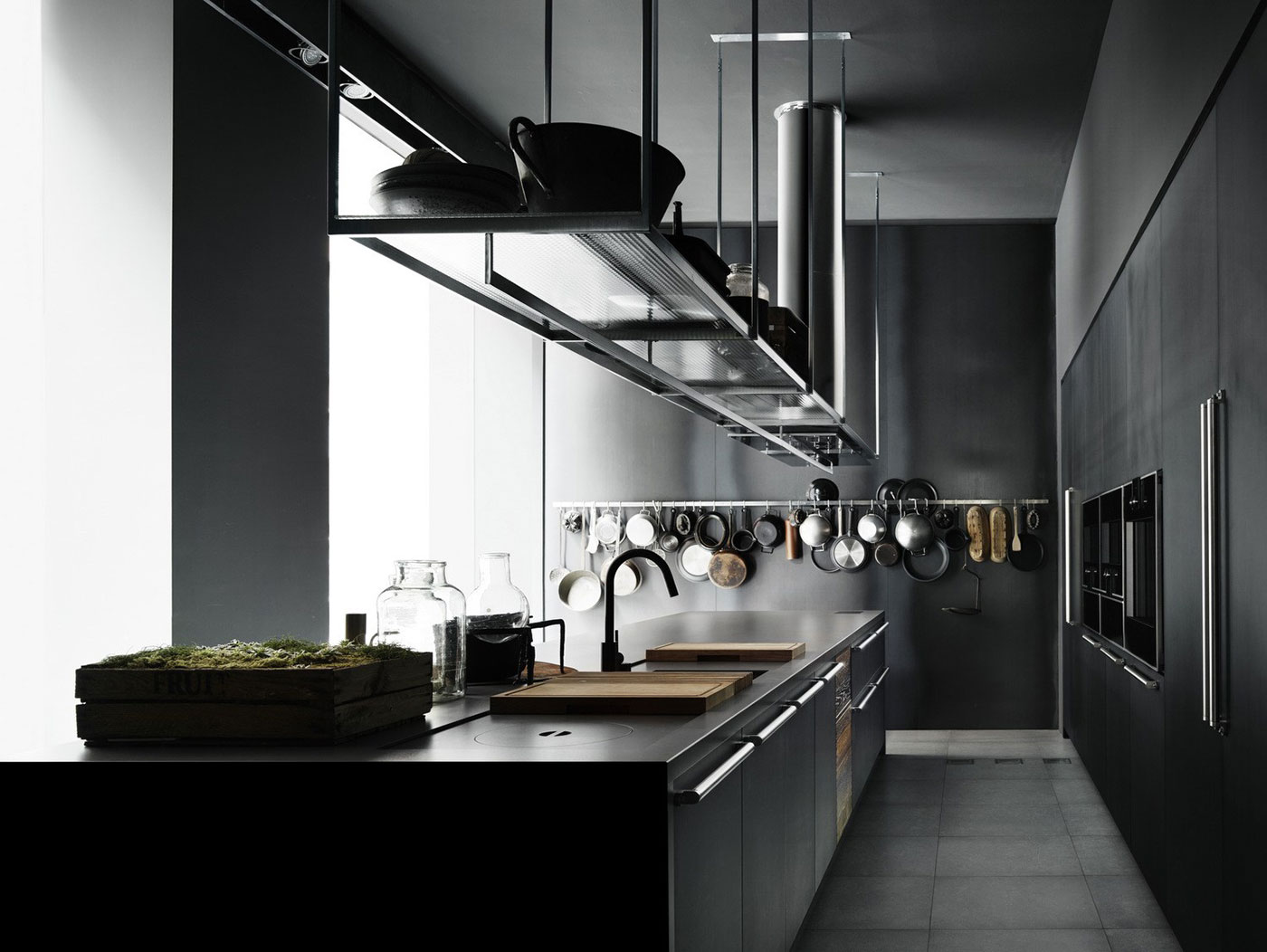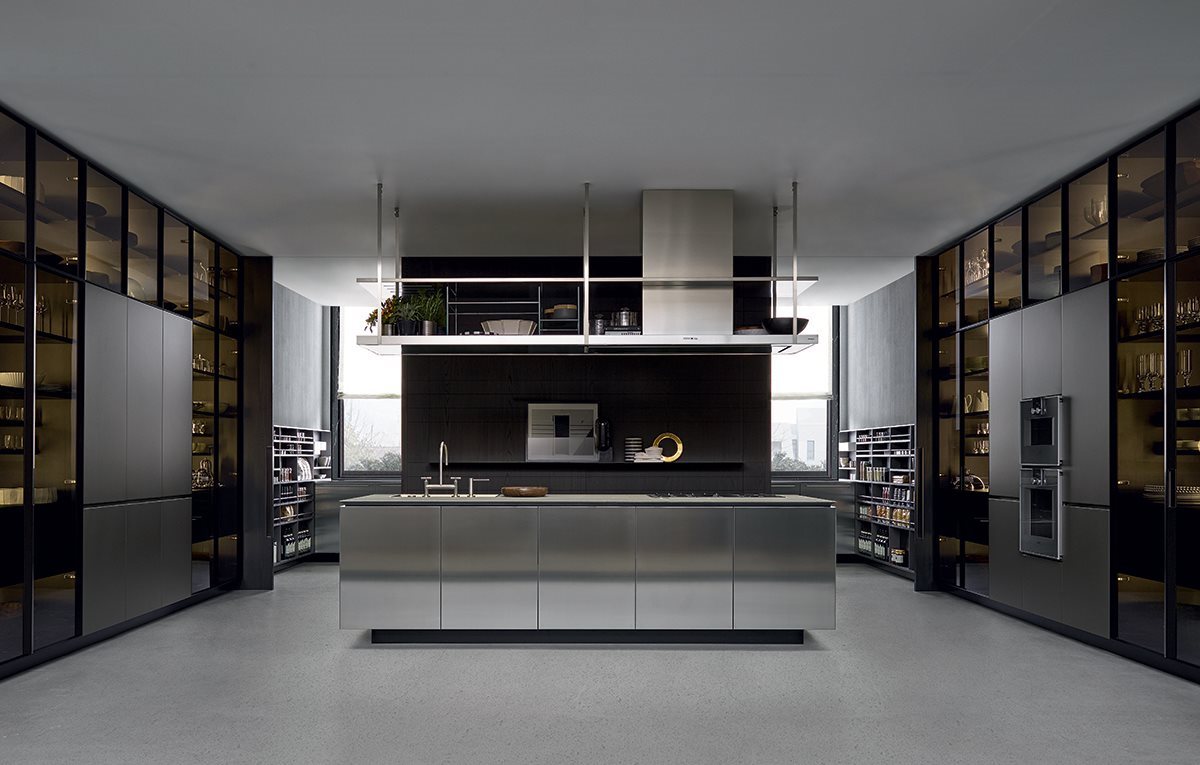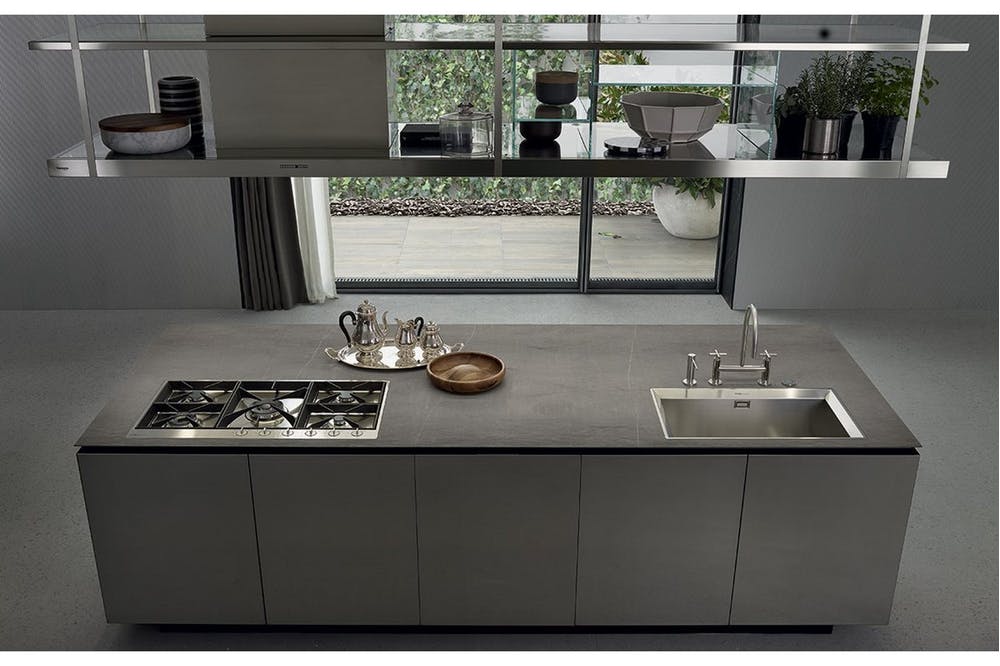 Turn kitchen culture on its head and think about how you can creatively indulge in this upcoming trend in 2019! If you're ready to modernise your kitchen, personally or commercially, consider a gantry as a smart, on-trend and useful addition to your space. And while you're brainstorming, feel free to ask us about how Casa Cielo Designs can help you achieve your custom dream kitchen.
About Casa Cielo
Casa Cielo Design, based in South Australia was founded by kitchen design innovator, Joel Spencer in 2018, with a view of creating attractive and functional yet affordable storage solutions for the home. Its hero product is The Industrial Gantry, a skeletal shelving system suspended from a ceiling to store equipment., which can be configured to suit any kitchen, and self-installed.
www.facebook.com/casacielodesign